Hello readers??! as usual..
Megat again here to write something
that is trap in my heart right now~
xtaw la apa motif tiba2 ak punya
mood
jiwang
activated lak senja2 niwh!
dear, i miss you a lot!
and i hope you miss me too? :)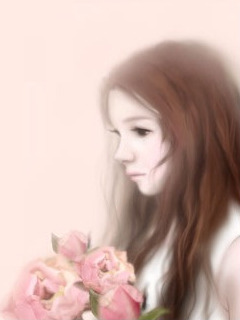 a bouquet of flowers..just for you my dear~
Actually, td msa dok round2
dlm facebook ada ternampak 1link
OST filem Burlesque yg Christina Aguilera
nyanyi..tajok dia law ta silap
"Bound to You" terbuka la plak hati
ak na semak meaning dia..then, ak semak apa
mksod
bound in oxford dictionary..
it means- batasan, menuju, tergendala~ O.O"
mmg byk mksod an? tp ak rsa yg plg ngam
ngn tajok lagu niwh "menuju kpd awak" haha! :P
Bila da terdengar lagu niwh yg
berentak slow + ballad..tba2 hati ak
yg resah gelisah sbb risau na exam
berputik mejadi debunga la plak.
and mula la teringat kt someone..haishh!
Ak da lma sukakn dia sebenarnya
but still ak pndam2 gk perasaan niwh
until now..but, ak rsa dia pown tw
ak suka kt dia..which, ohh well?
and it was a long time ago, ak
bermimpi akan dirinya..dating2 dlm
umah dia sambil tgk2 tv (ntah pape!) :P
cmana leyh terbawak2 smpai dlm mimpi erk?
maybe i think too much lorrh sal dia an~
if i said ILY..would you even love me too?! :)
bak kata org.."cinta xsemestinya memiliki.."
betol x?? aslkan dia sntiasa bersama dgn ak
and taking care of me..that's enough fer me
and i think i did..fallin' fer you..waa!!
yg ptg kta kena cari cinta hakiki dr ilahi dlu.
cewahh..nak alim2 la plak ak niwh~ :))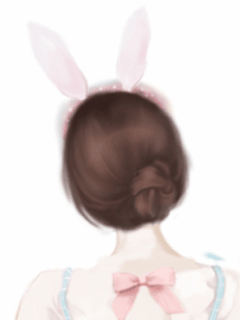 look at me once, 'cause i won't stop loving you~
Before i end up this entry,
all of you readers try la dgr lu lgu
"Bound to You" niwh..rasa cm dlm
fantasy pown ada dibuai suara yg serak2
basah oleh Christina Aguilera..hee!~