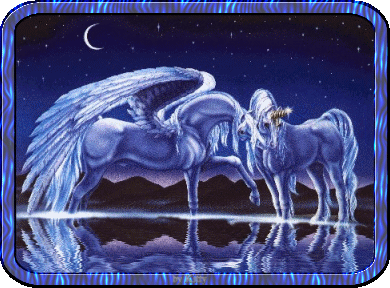 follow that unicorn on a road to love..!! :D
Actually, tajok entry tuh adalah tajok
lagu mother monsterr..considered as one
of my favourite track on her lastest album
"born this way". Million thanks to one of
my little monster yg provide link for the
album.. extended version lagi..okeyh,
da nama pown ckp sal lagu and music kan?
so ak na share la something ngn kowang~
lgpown, unicorn also my favourite animal
instead of cat..what 'bout you guys!? :)
Everyone knows that sejak dok umah
niwh ak berjaya sgt menjadi seorang penulis
and latest projek i'm focus more on my
"Akmal's Photography" (last entry) and
sekarang ak da bergelar penyanyi plak? O.O"
sampai one of my friend cik miza medan
bunyi.."aiyoo, banyak btol bakat popo yang
da diasah skg niwh..." ak pown syukur sgt2
ak dianugerahkn ngn cmew bkat uhh..
tp part nyanyian tuh anugerah gak ker?
got my hyungg here..it's LEE HONG KI! :')
Ak xtaw and xpnah tw pown ak
mampu menyanyi..hr tuh msa tgk drama
korea "you're beautiful" ak feeling2 gatai lak
na nyanyi lagu one of that drama OST song..
entitled as "without words" yang difofularkan
oleyh group 9th Street..hhuuhu..seriously,
ak nyanyi lagu uhh penuh perasaan tw sbb ak
bayangkan kisah ak yg pernah dikecewakan
zaman2 purba dahulu kala..ak pown then publish
kt facebook..mmg mengejotkan rmai sgt suka
cover ak utk lagu tuhh..wlaupown ak xpham
lirik dia sbb in hangul (korean's language)
ak try jugak menghayati dan berjaya akhirnya..
na dgr ta sore ak nyanyi tok lagu niwh?
dgr xpew jgn nak jd kak ogy sngat la yewr!~ :P
Lagu dia atas jugalahh..lagu pertama yg
ak wat cover..sejak tuh mula larh rmai kawan2
dalam facebook request utk lagu laen plak..
and sekali lagi ats permintaan ramai terpaksa
lorh ak wt cover utk lagu Taylor Swift plak..
lagu "Back to December" kowanng mst da
tw an..lgu niwh sgt emotional, maen dgn perasaan
berkisahkan seorang pencinta yg menyesal
lepaskan bekas kekasih dia..payah jugak lorh
ak na cr mood utk nyanyi lgu niwh..but ak
ttp bagi yg terbaek utk smua..lagi2 mereka
yg request lagu tuh..so, here the results~
second song of my cover..such a sad song~ :(
Ramai yang komen suara ak niwh ta padan
ngn muka erk?apakah maksodnya tuhh?lol
ada gk yg cakap sore ak niwh soft and smooth
xda la sakit hati dgr..macam2 la kowang niwh~
apa2 pown itulah suara ak..then my little monster
request plak lagu mother monster which i think
OMG sgt2..sbb lgu tuh lirik dia kontorversi kowt?
tp setelah mereka pujok2 ak tpksa la ak nyanyi
jugakk..siap stok kena rapping lagi.... -.-
1st single of mother monster.."born this way" of my cover~
Setelah lagu niwh dipublishkan dalam facebook,
seperti yg dijangkan pasti mengundang kontoversi..
mmg tepat..ada larh hamba Allah sowang niwh dok
mengata ak mnyayi niwh speak spanish xbtol..
nyanyi byk msalah and msalah microphone pd hjg
lagu..mmg ar ngekk..ak record gna nset je kowrt!?
ak ta kesah dia na tegor..msalahnya dia tego tuh
da mcm artis terkenal wt 5 album kt Malaysia niwh.
rude glewrh..siap kta kesian kt aku and gelakkan ak!
ak ta kesah ko na tegorr..tp tego larh baek2 cket
ta bleyh ker?nmpak beno dia nk cr kesalahan ak
tuh jea..pastu dgn poyo sekali ckp dia mmpu
nyanyi lebih baik dari aku..fuckk gilewrhh ouhh!~
He used to be a good friend of mine..xtw apa motif
dia buat cmtuh..tp ak rsa dia dengki kowt? well,
people changed kan?ak pn xperlukan dia lagi
so after some discussion with other friends in my
official facebook, we've choose to remove him..
and i already burried him 2days ago..hahha!! :)
TTYN to you fake person and hungry tiger~
Alhamdulilah, utk cover lagu mother monsterr
pown rmai gak yg suka uhh..and paling ak terharu
bla ada yg siap download and dgr berulang2 kali
xtahan ada yg wt ringtone? iyew larh tuh..
:')
tq for the greatest support little monster!
latest request by eyrah..she asked me to sing
akim af song.."janji" mampukah aku??
nantikan jea larhh yewrh readers..byeee!! :D
lots of love, megat<3