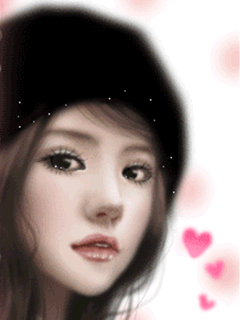 kini tidak dihargai lagi..dan semuanya telah berakhir~
Sedeyhh dan sayu rasanya hati ini..
sebab apa? si dia akan tiggalkan diriku ini lagi
dan kisah kita terhenti setakat ini sahaja..
sesungguhnya ak sgt berduka tanpa dirinya lagi~
dan sebab kowang akn tinggalkan
ak nanti..ehh, jap..bukan ak ker tgglkan
kowang nt? cmew jewrh kan..tgglkn jugak uh!
:P
tapi..Megat na tgglkan cmew readers
sbb na pegi mna? xkan nak masok kubor?
mengucap ak xnak lorhh..amalan ta cukop lg
kowt nak pegi menghadap yg maha esa..huhuh
Tahu ta anda semua da tertipu lagi?
mst kowang ingt entry niwh psal cinta kan?
ala2 kisah romeo and juliette gitu..tp xdew lorh
this is all about me..and my upcoming plan lah~
ada gk readers yg membebel kta blog
ak niwh jiwang sgt..okeyh, fine entry
awal2 tuh mmg ak admit byk kowt jiwang! >.<
Penat darh ak na maen teka-teki nan
kowang cmew..ak direct jerr ar gtaw okeyh?
start friday next week ak akan "away" taw..
away dari facebook, and perhaps blog sbb
ak akn go on holiday with my family~
lokasinya kt mna? xnak la ak gtaw nt
ada la yg mncari ak xjd holiday darh..hehhe!
but as a clue for u guys, tmpat uhh sgt
sejuk, chantek, berkabus dan tinggi dikelilingi
dengan pulau exotic yg sgt menarik..kt mna erk?
hanya seorang jer yg tahu mna tmpat uhh sbb ak da
terlepas cakap kt dia arituhh..adoii, to cik eyra kysara
jgn nak bising kt org sgt la yewr??! :D
chantek kn view dia? xsbr nak tgk lg cm dlu...
Tempat tuh mmg byk sgt kenangan ak kt
cnew..lma darh kowt termimpi2 na pegi sna!
alhamdulilah, ada rezeki gk nmpaknyer kali niwh.
I'll be off from this "dunia maya" about 1week
lebeyh gk lorhh..so, i'll be missing all of you..
my greatest little monster! hopefully, kowang
rindukan ak jgak nt yewrh? :')
Nanti law ak da blik dari holiday pasti
ak akan wt entry psal journey ak di "neo" island
tuh! kowang ntikan jewrh larh yerr readers! :))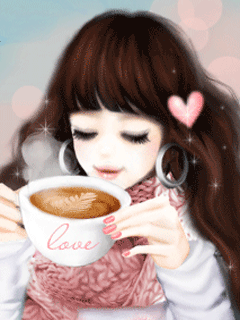 hot chocolate always my fav drink..
alamak, entry da tamat plak lorh..
so, jom minom petang lu yewrh readers..TTYS!
keropok leko + hot chocolate = <3
lots of love, megat<3